Tangent Training uses real life English used by Cabin Crew Professionals to focus each lesson. Our English for Cabin Crew Courses have been developed specifically for flight attendants who use English every day at work and for Cabin Crew trainees. This speaking-based course shows participants how to communicate with clarity and authority. The course starts at entry level B1.
Objectives
By the end of this course you should be confident about using clear and uncomplicated English to:
perform all your normal duties on board
address your passenger's problems
handle demanding situations
Description
English for Cabin Crew is for people working in the aviation industry who want to improve their communication skills, vocabulary, pronunciation and accuracy. It is designed for you to use on your own with your video lecturer.
Focus
English for Cabin Crew follows the real-time working routines of flight attendants, from pre-flight briefing to disembarkation. It followes the operational procedures of the cabin crew and their progress through the various stages of short and long haul flights. You will face the communication challenges of boarding, safety demonstrations, serving meals, difficult passengers, possible medical incidents and emergency situations.
The course looks at the special English used in all these situations and aims to give flight attendants confidence in using the right English at every stage of the job in hand.
Course Outline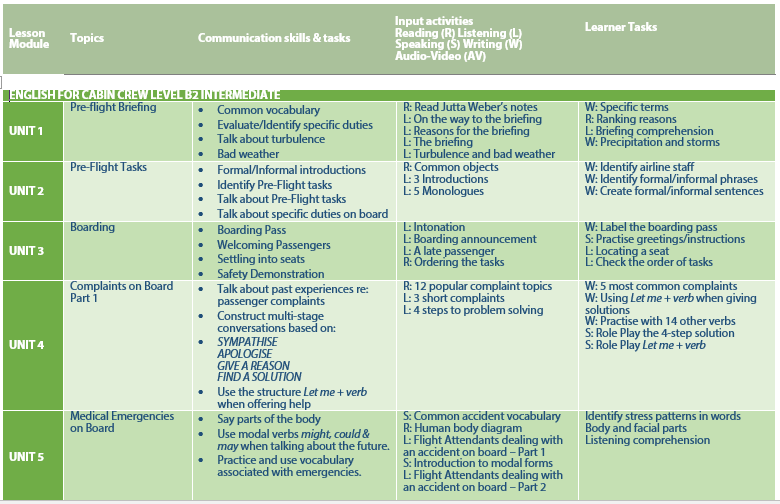 Need help with this course? Hire a Tangent Tutor!